Welcome back to DYSU for another round of fun! Did you guys have fun with the Landscape challenge last week? It's time for another challenge and this week we're asking you to
Use Birds in Your Creations!
So, get your thinking caps on, and lets see your interpretation of Birdy themes!
This week we have three wonderful sponsors:
* Winner Choice of 4 Images
* Winner's Choice of 5 Digital Stamps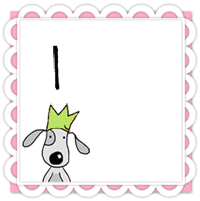 Little Claire's Designs
I am using the stamp Fuzzy Owl from Meljen's Designs. Love this chubby OWL! This week I went hybrid!!! The base of the card was made with a digital paper from the Basic Grey collection Phoebe. I printed the card base with the background paper and the full image of the owl and the tree. Then I colored the tree, leaves and flowers, pieced them and finally Incorporated them to my card using mounting tape. Finally I hand stitched a border using orange floss.
I really hope you have a great day. I am preparing myself for a new weekend full of great possibilities. See you at the DYSU BLOG!!!!
Hugs!!